GENSEN STORY

REFINED OVER CENTURIES FOR TIMELESS BEAUTY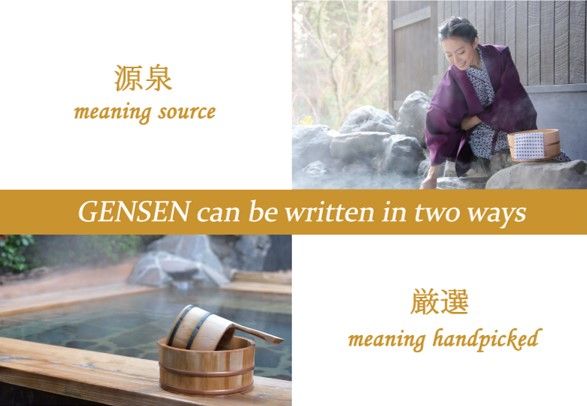 In Japanese the word "GENSEN" has two meanings, "source" and "handpicked".
In formulating her skincare range GENSEN founder, Rena Oura, has gone to the source of Japanese wellbeing, the onsen, and chosen waters with skin healing properties.Onsen or Japanese hot springs originate deep in the volcanic earth.
For centuries the Japanese have enjoyed the relaxing and curative properties of these mineral-rich waters. Now with GENSEN, Rena is taking the benefits of onsen water to the wider world.
The Japanese Tradition of Beautiful Skin
Japanese women are known for beautiful skin and beauty secrets are passed down from generation to generation. From an early age, Rena Oura shared in her grandmother's beauty and skincare rituals.
Rena's family is from the Miyazaki region of Japan. GENSEN products use water from a special onsen in the region that has a perfect balance of minerals and iodine and is known for its skin rejuvenating properties.
Renowned Japanese Quality
Japan is a world-leader in quality and craftsmanship. GENSEN skincare products are formulated in Japan from authentic and pure ingredients. GENSEN is mindful of caring for and respecting the environments it sources from and the communities it partners with.